Davidson College Self-Climbing Tower Structures
(8/29/2022)
by Lillian Rowe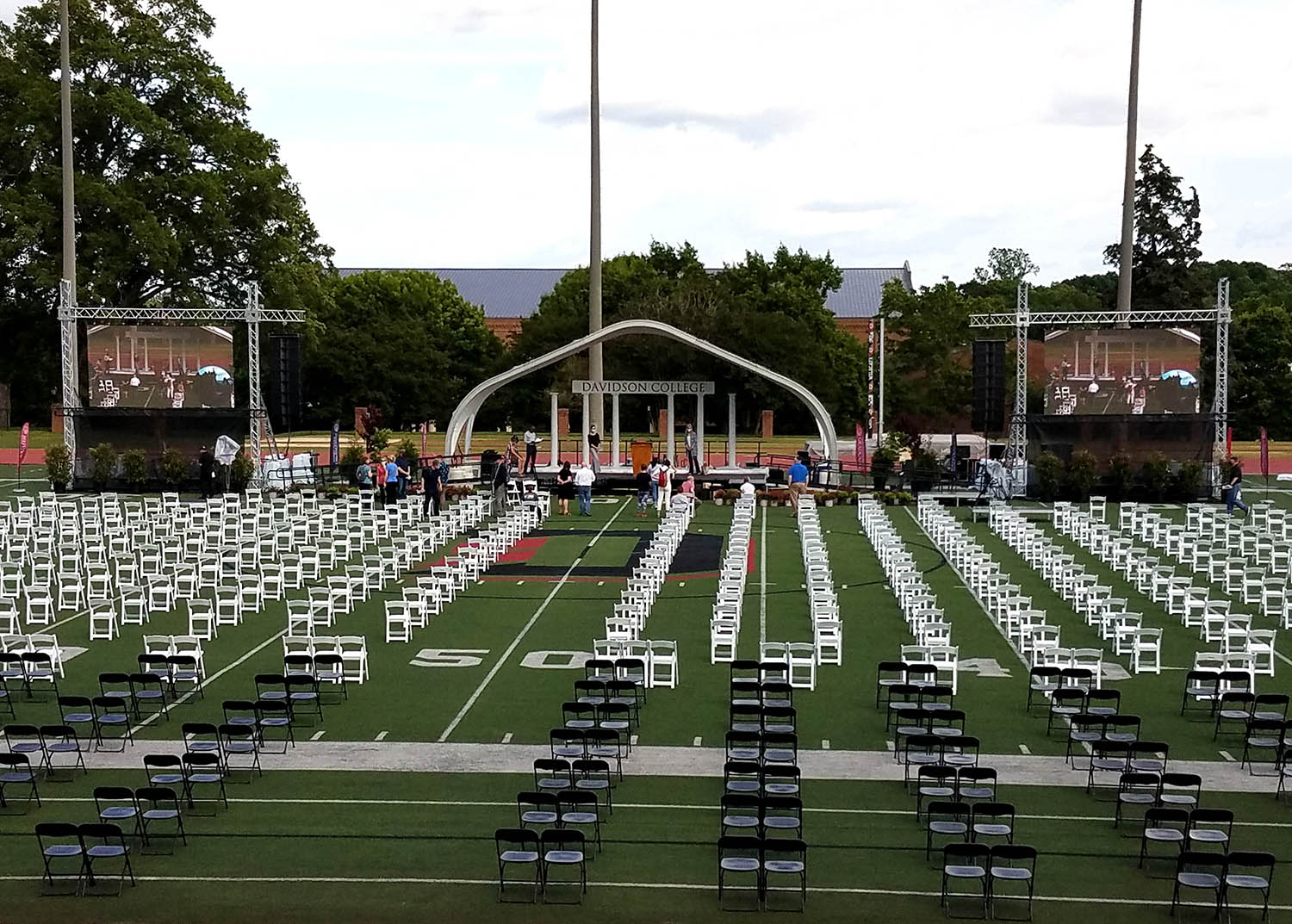 SE Systems has a reputation for providing quality service and end products that their clients need and deserve. With the help of Self-Climbing Tower Structures, this standard has been made even more attainable. SE Systems has utilized the new Structures for LED Video walls, lighting, and audio since April 29 of 2021. The Tower Structures are scalable in both width and height while being safely secured with water ballasts. To suit the venue or client, the structures can be customized to meet their needs.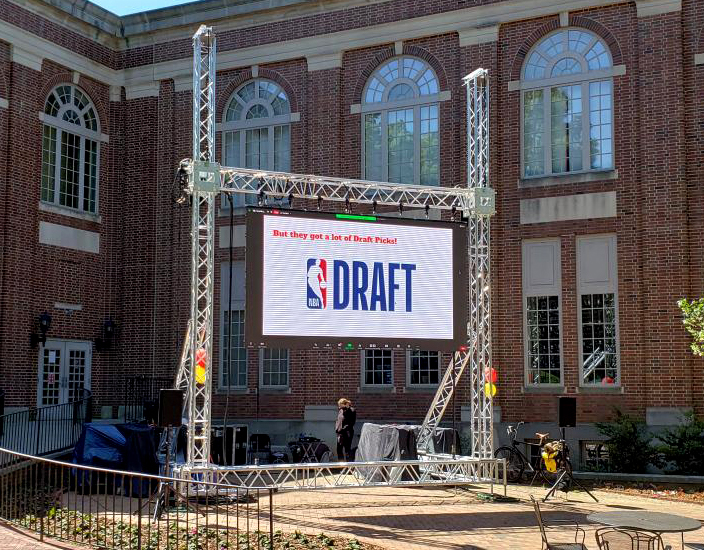 Cliff Miller, CEO and founder of SE Systems, began the use of them for their capabilities to take the place of building scaffolding. Self-Climbing Tower Structures have various chain motors as well that give the proficiency to hold a wide range of weights.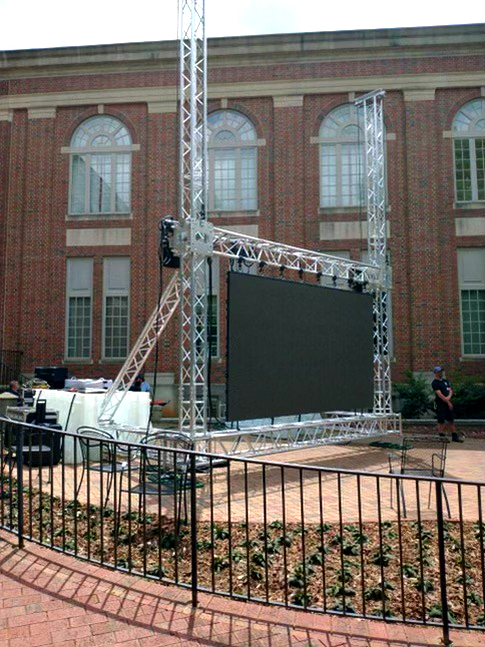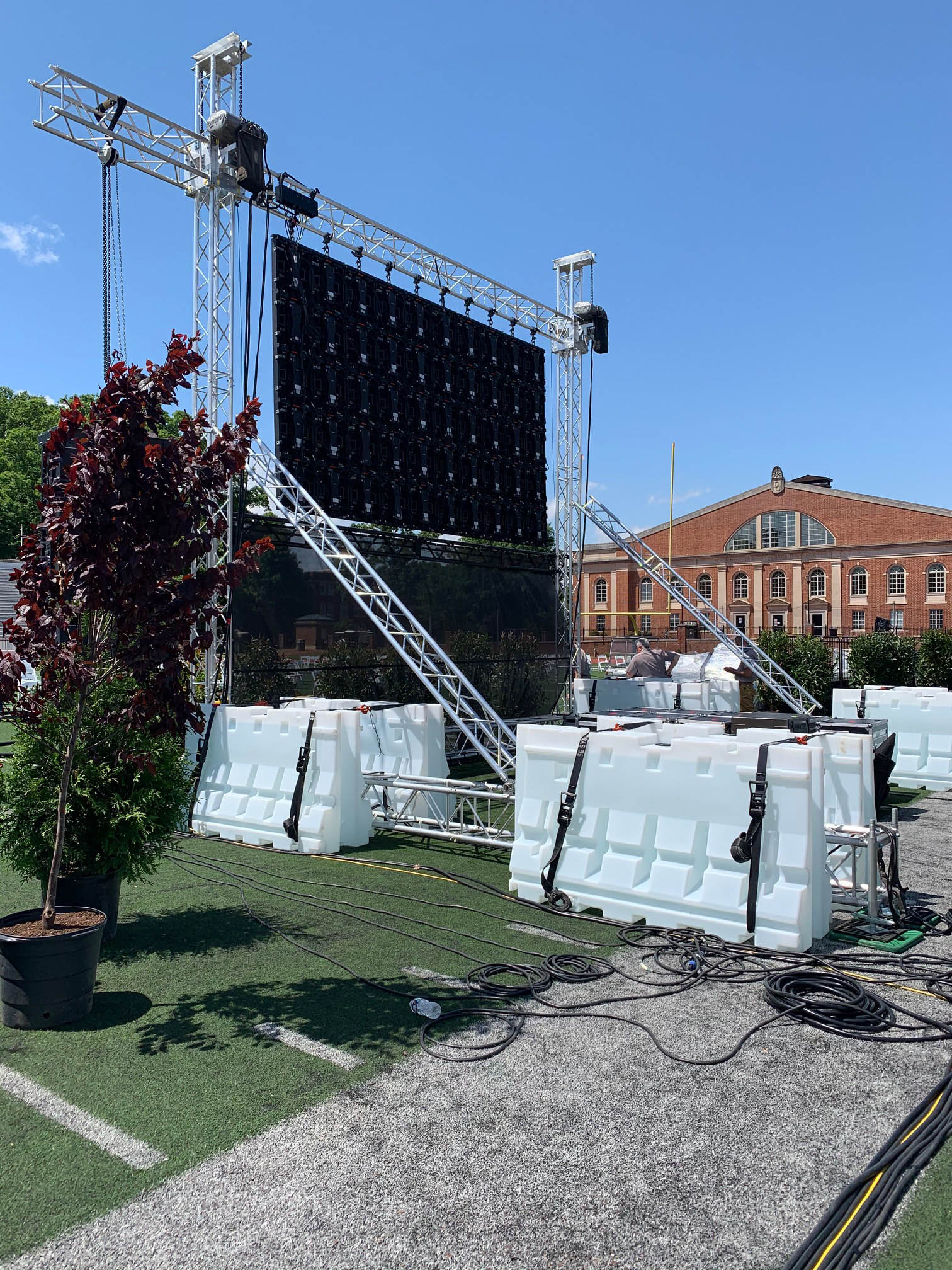 "This system cuts down on time. The structure is erected, LED video panels are hung, and the towers are working within three hours,"

said Cliff Miller on the benefits while erecting (2) LED supports.

"They are a valuable addition to our production services and can be used anywhere. It changes with each event and becomes adaptable to every location."
The System components are used by our audio and video production divisions, making them incredibly versatile. The importance is the ability to save time in set up and tear down, cutting the old standard in half or more.
---
---