Davidson College Duke Family Performance Hall
(8/29/2022)
by Connor Cossio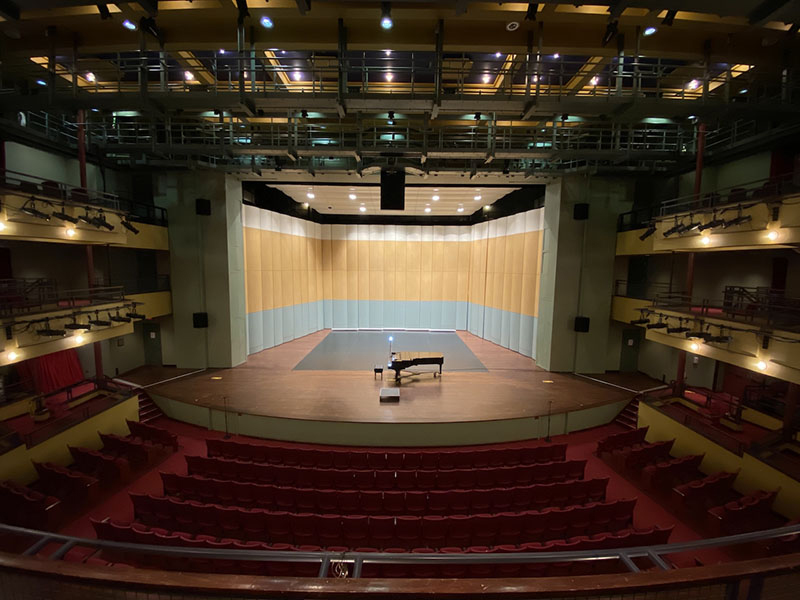 The Install team at S.E Systems recently finished upgrading the sound system at the Duke Family Performance Hall. Located in the Charlotte Metro area, the theatre holds 600+ seats and hosts various events across many categories. The performance hall is well-known throughout campus and has a strong connection with the student body.
---
Brandon Kincaid, Senior Stage Technician, realized back in 2014 the need to upgrade the current sound system at the performance hall. With the help of our team in Charlotte, SE Systems was able to recommend top of the line sound gear to bring the performance hall to new heights. Our goal with every installation process is to maximize the venue's capabilities. We carefully select every piece of equipment so that they will be the most efficient option possible. Sam Trexler, Project Manager for S.E Systems, is behind all of the important decisions required in the selection of equipment.
"The original plan was to use ground stacked subs left and right on the stage, however this did not give even low frequency coverage for the room due to the balcony overhangs."

said Sam Trexler when discussing the choice of d&b CPO J-Sub.

" d&b ArrayCalc was essential in helping us determine that a center hung sub array would be a great option for two reasons; one, it would provide even coverage for the house, and two, it would free up stage real estate. The best part about the CPO-J Sub is that even though they were pre-owned they look and function like brand new with a great price point, plus full warranty."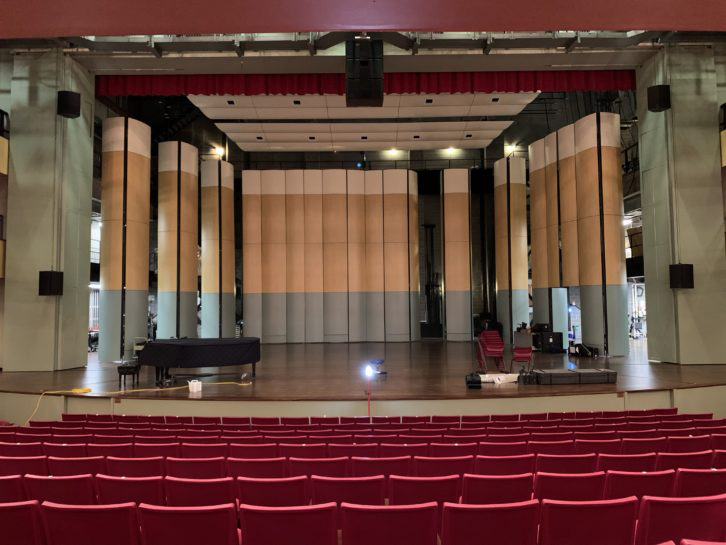 Equipment used in the Performance Hall installation.
Click Below to see the Article in Mix Online