Blue Ridge Music Center
(8/29/2022)
by Bryan Smith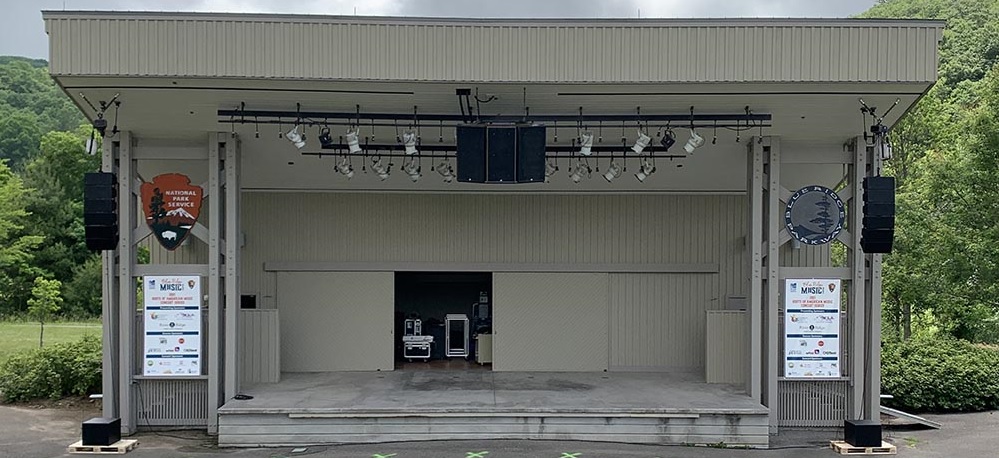 SE Systems Installations division recently worked with The Blue Ridge Music Center to update their existing sound system. The Blue Ridge Music Center celebrates the music and musicians of the Blue Ridge Mountains.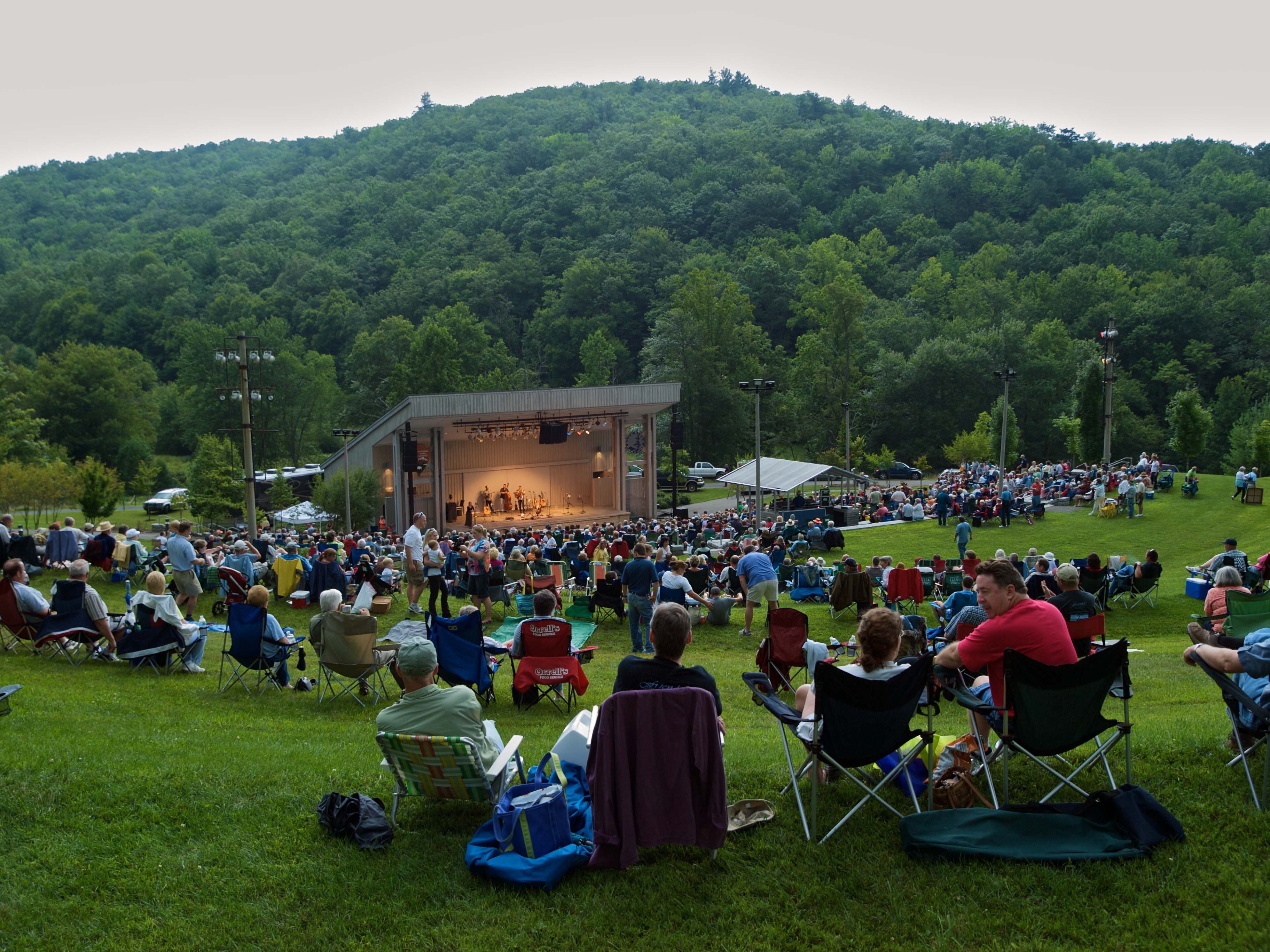 Each year, the Blue Ridge Music Center hosts a summer concert series in the outdoor amphitheater with concerts on Saturday evenings from Memorial Day through Labor Day. The amphitheater sits at the base of Fisher Peak, offering a magical backdrop for performances. Located near Galax, Virginia, at milepost 213 on the Blue Ridge Parkway, the Visitor Center and Museum are open May through October.
SE Systems installed a d&b audiotechnik sound system consisting of six 10AL line arrays flown on right and left sides of the stage. In addition to the hanging line arrays two 27A-Subs were positioned under each speaker stack. The system is powered by two 10D four channel power amps mounted in a floating rolling rack. SE Systems also designed a custom made in and out panel and cables for the system.
SE Systems fabrication division designed custom rolling carts that house the speakers when not in use. The system can be stored backstage and brought in and out when needed. A Phase 2 is in the planning stage, adding two more subs, front fills and another amp.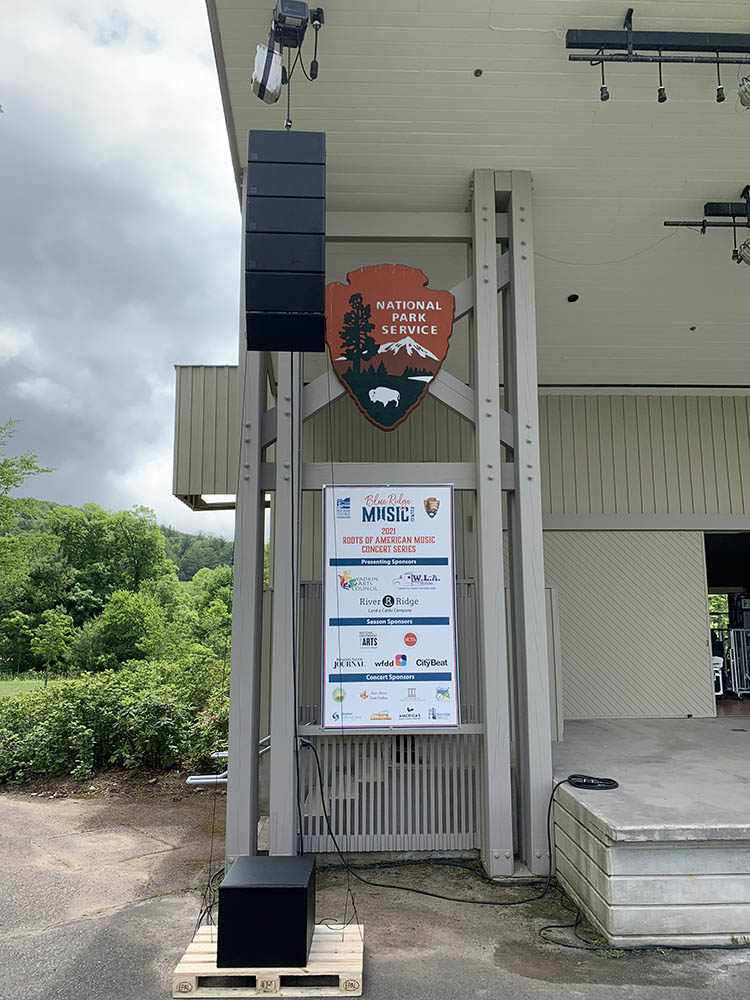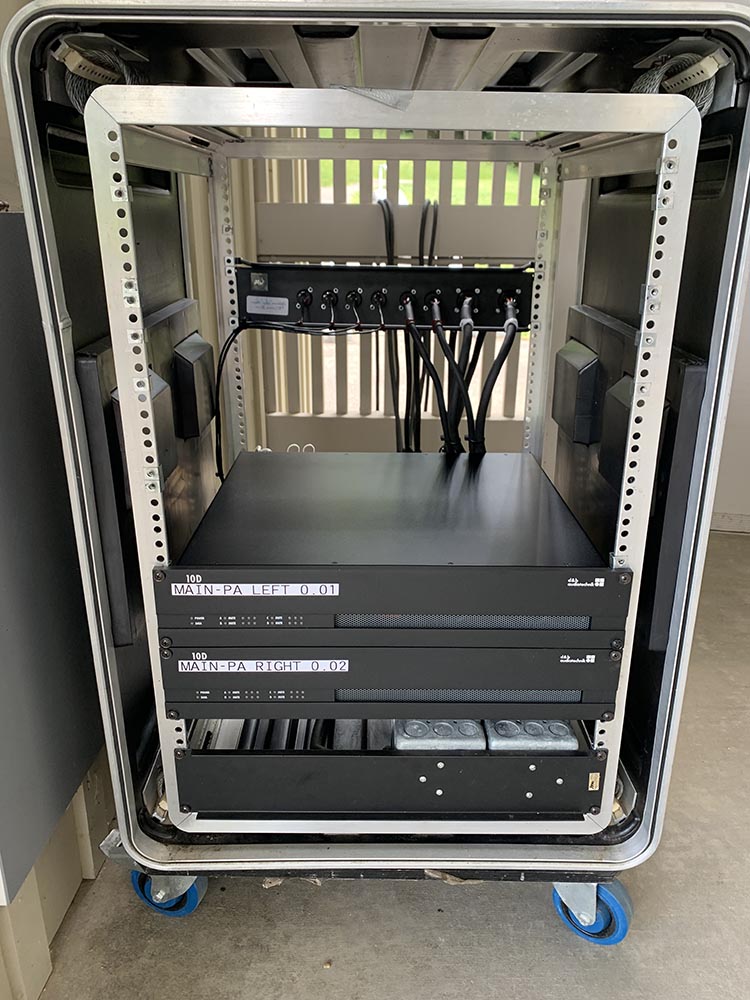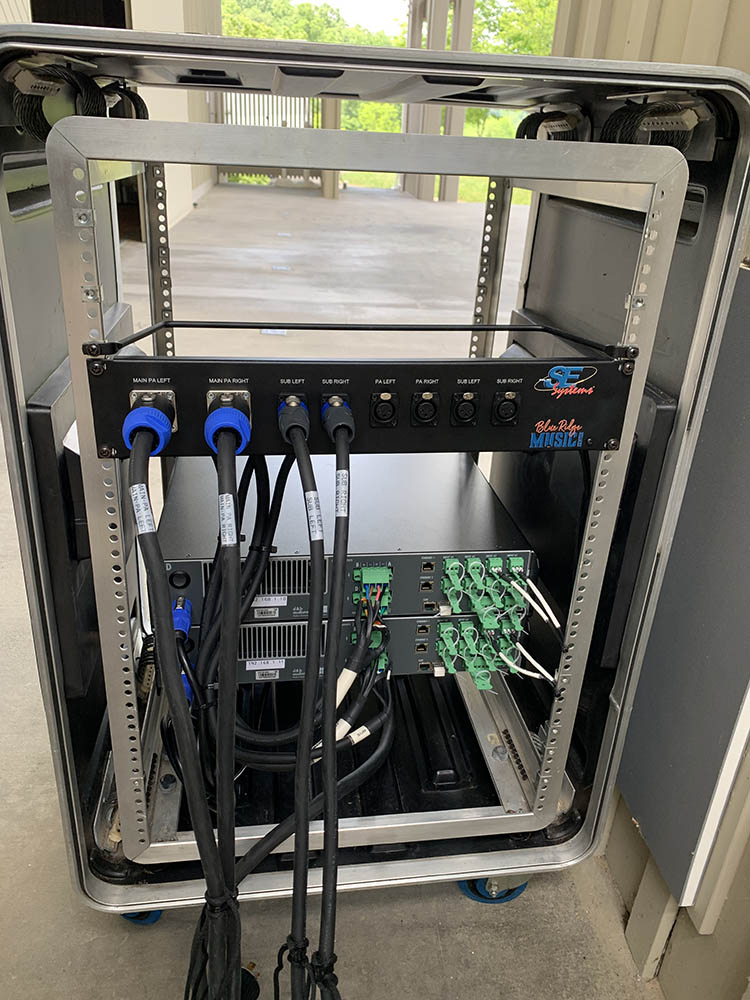 Each spring, summer, and fall, The Blue Ridge Center welcome thousands of visitors to enjoy some of the region's finest traditional music, including bluegrass, old-time, folk, Americana, country blues, and gospel.
If you are interested in the d&b product line, please contact our d&b Authorized Reps Sam Trexler or Joe Davidson