SE Systems Staging Services
Stageline StageVan Mobile Staging
SE Systems is the go-to production company for mobile staging. Our Stageline StageVans provide a 32 foot wide x 24 foot deep, weather protected on 3 sides, with roof, mobile stage. Also available is Stageline 320, which is a 40 x 40 foot deck. All Stageline staging is certified by professional engineers in every state. Call us at 1-800-662-1312 to get more info on our mobile staging.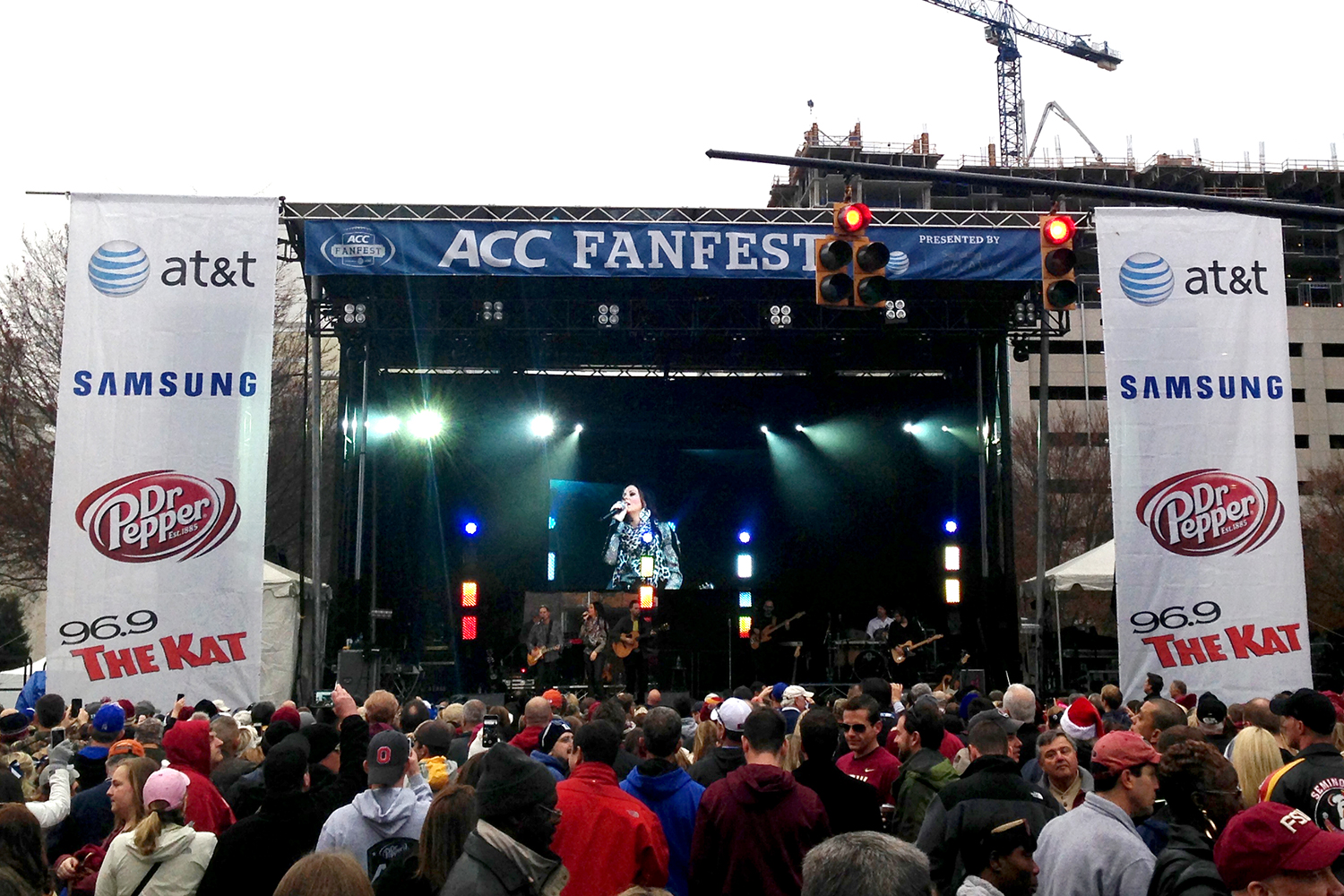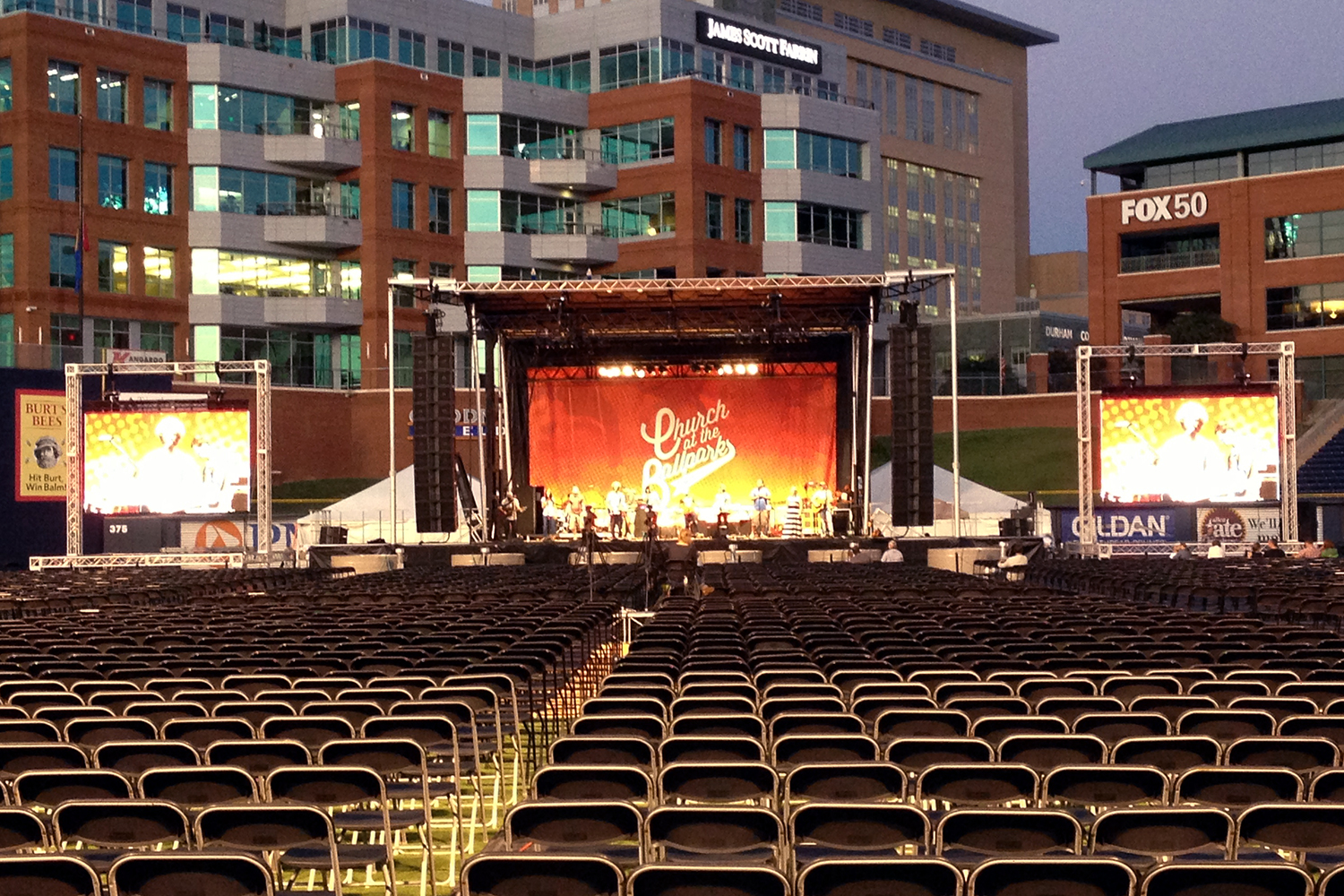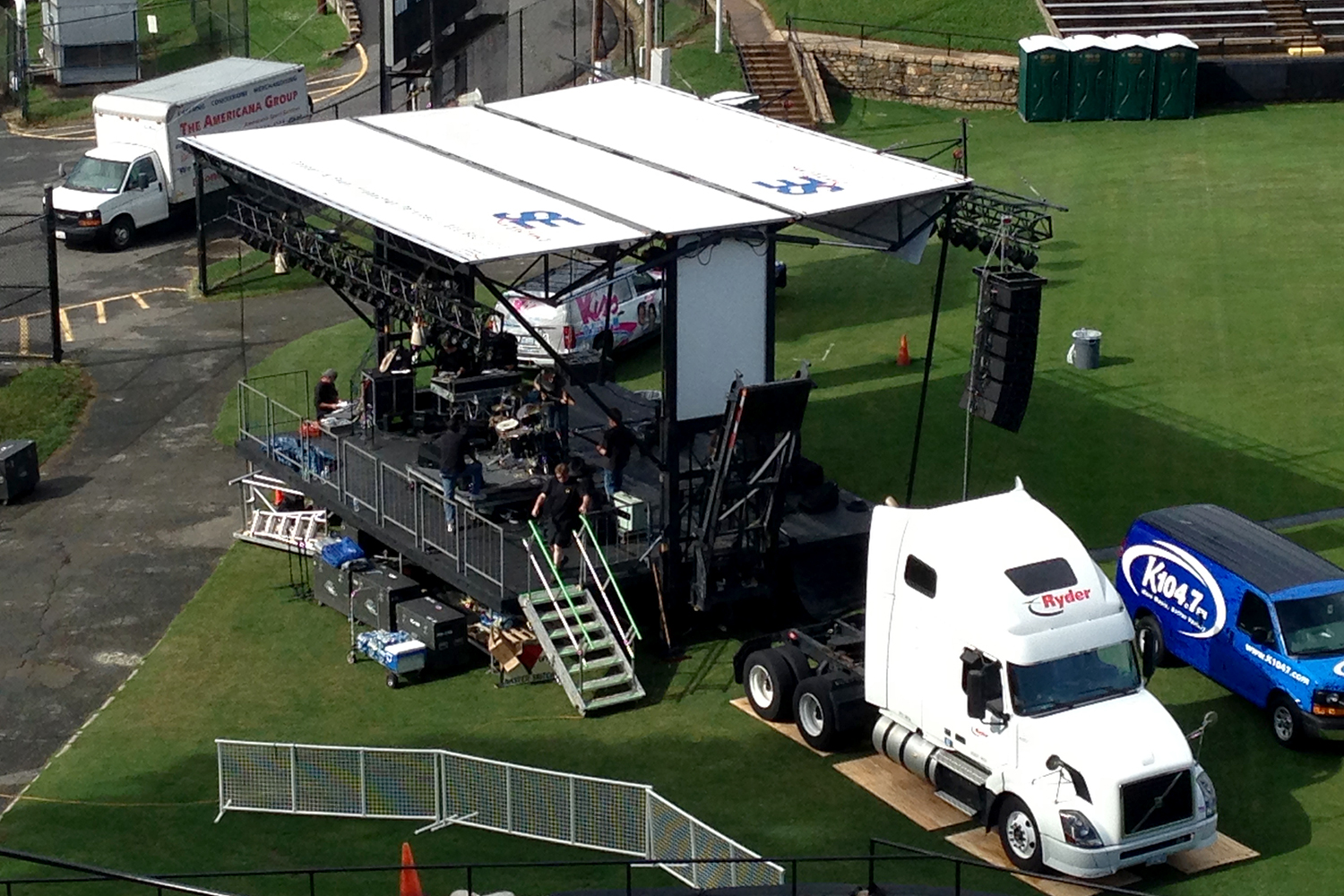 For New Years Eve 2015-2016 the city of Charlotte, NC. wanted to throw a large party to ring in the New Year. The newly built Romare Bearden Park was chosen for the site of the celebration. Event organizers needed a stage brought into the park. Problem was no tractor trailer access was available. Bring in the BIG CRANE!!! SE Systems StageVan 250 was lifted over the fence onto a concrete pad inside the park. After the celebration another crane lifted her back out. All was a big success and the thousands of revelers enjoyed the uptown event.
Check out this slide show of our Stageline StageVan 250
BilJax 4x4 Multi-Stage Deck Solutions
Along with our Stageline StageVans, SE Systems has over 200 BilJax 4x4 stage decking sections. These protable stage decks can be configured for various hights and sizes. When added to the Stageline StageVans they increase the decking available for backline, monitor world and VIP stage seating. We build our Front-of-House mixing position with these decks along with any side staging needs. Talk with our Production department on how we can stage your events.