SE Systems Video Systems
In 2013 SE Systems debuted our video screens and camera package at 2013 MerleFest Music Festival. Since that time the video system has been used not just at MerleFest but at Red Hat Amphitheater, White Oak Amphitheater Greensboro Coliseum and many other venues across the Southeast.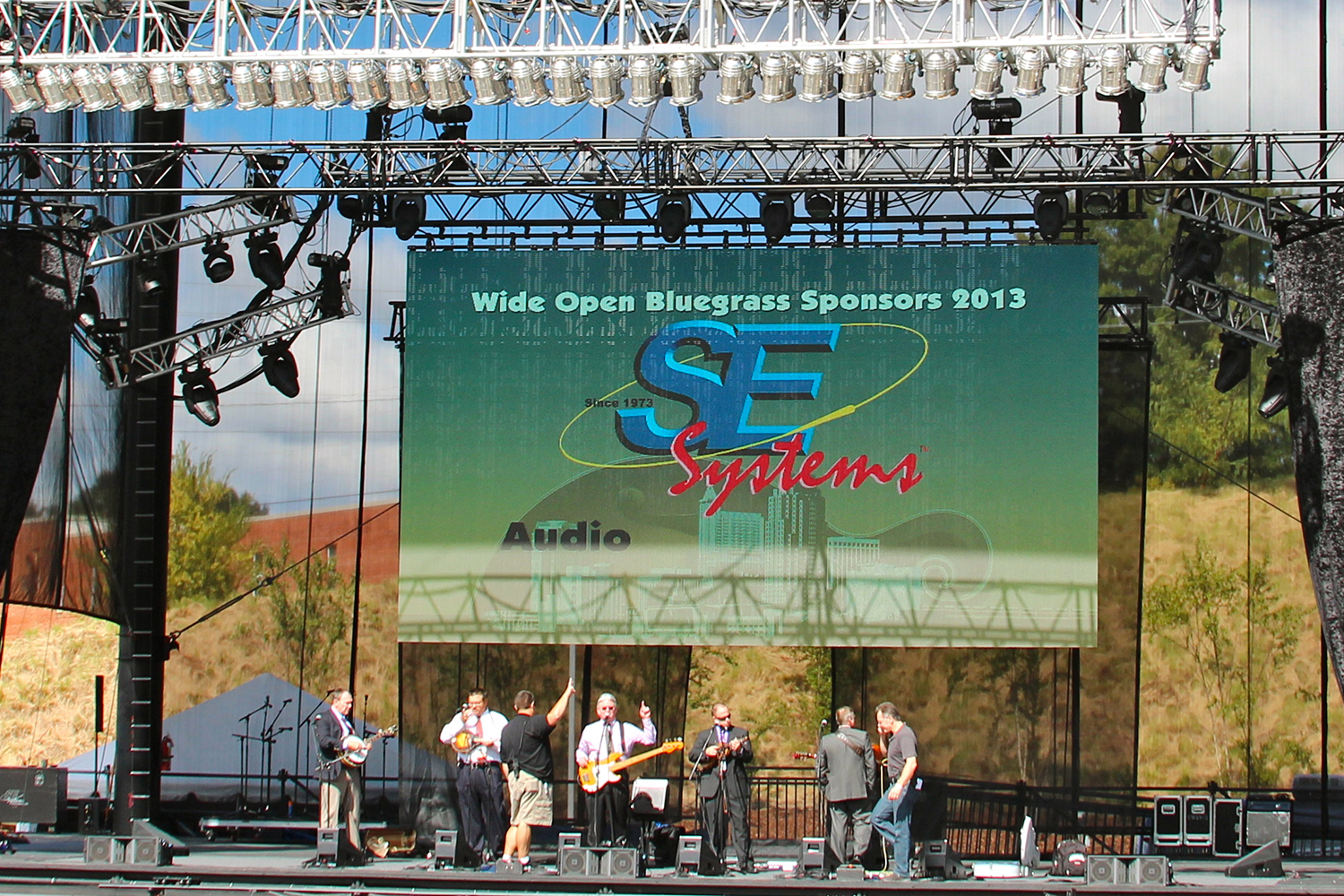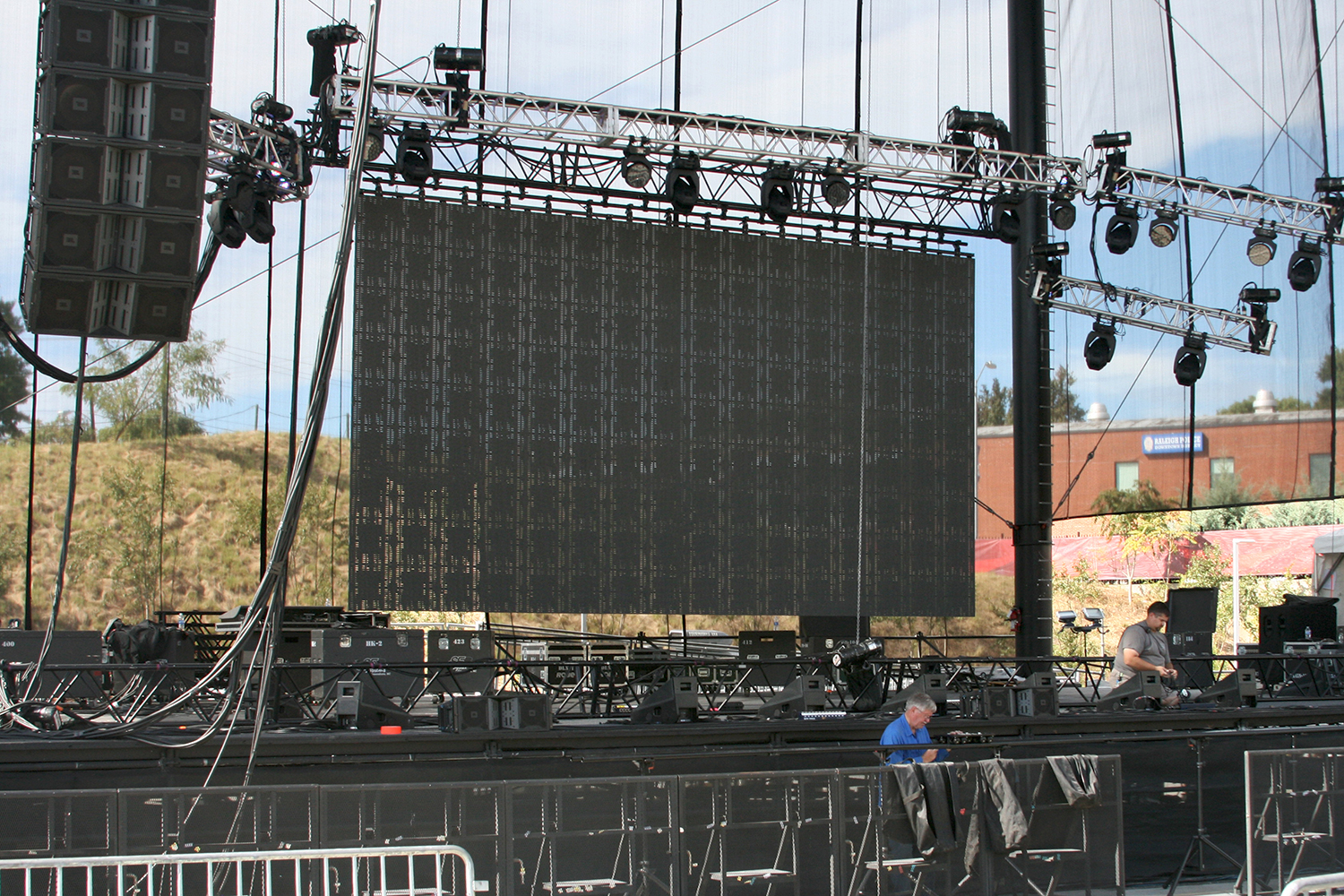 We can configure a variety of screen sizes starting with an 18 panel, 10 x 5 foot screen, used in trade shows, corporate events or smaller on-stage clusters. The next most useful configuration is our 50 panel, 16 x 9 foot screen we use at MerleFest. We hang these screens on either side of the stage and one behind front-of-house. For our larger concert events we hang a 24 x 14 foot screen elevated behind the performers. This screen configuration is what we use at the Red Hat Amphitheater and other larger venues, which need a single large screen. The great benefit with a modular panel systems is you are not limited to a screen size. If you need big, we can go HUGE. These screens deliver a high definition picture that has a minimum viewing distance of 12.5 feet. This enables the new screens to be used indoors at trade shows, special event design and Houses of Worship to enhance any kind of show experience.
In addition to audio and lighting, video screen technology is now the most used effect and support for concerts and production. SE Systems is happy to bring this HD visual to a stage near you. Please contact John Lewis (johnlewis@sesystems.com) for more information and quotes.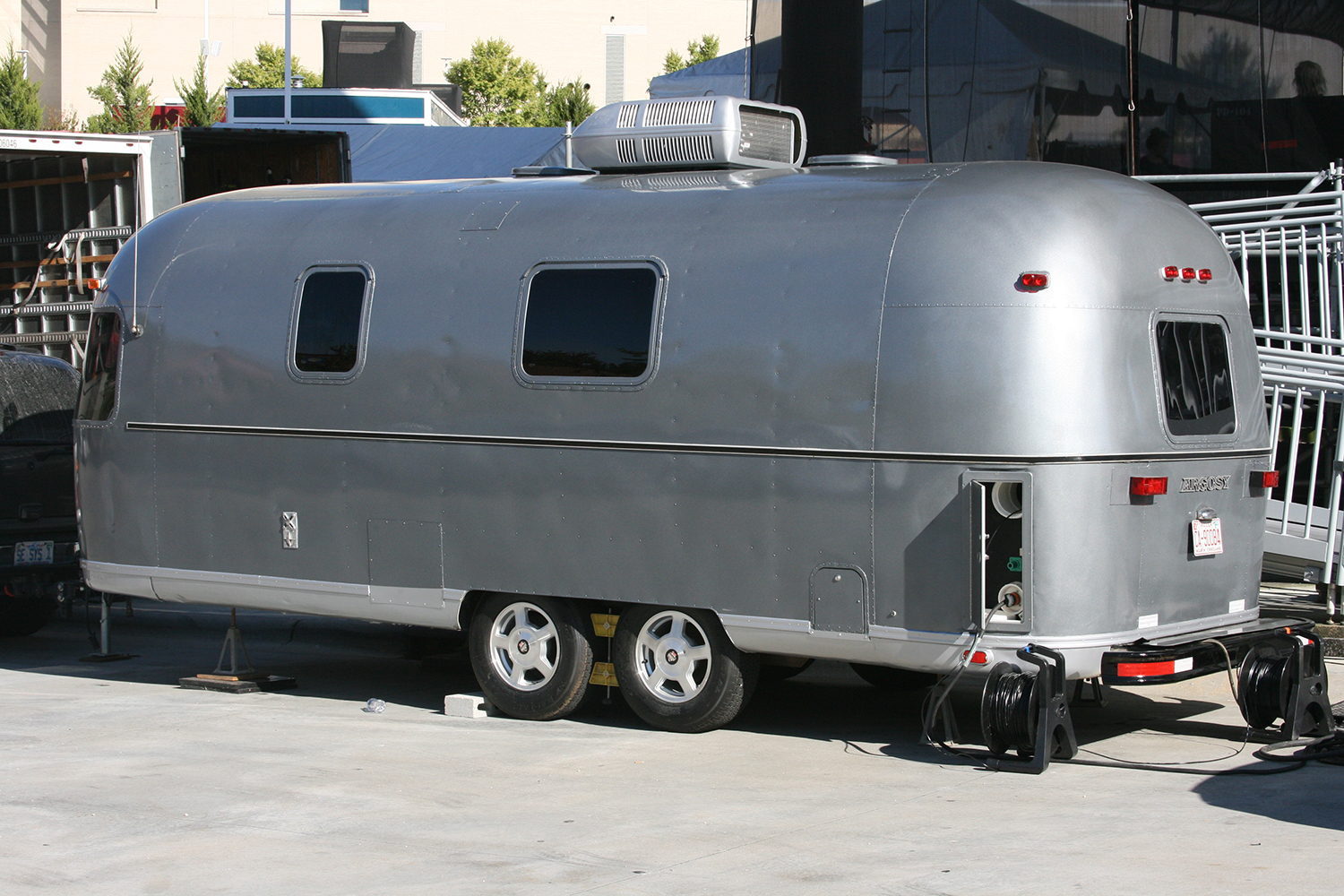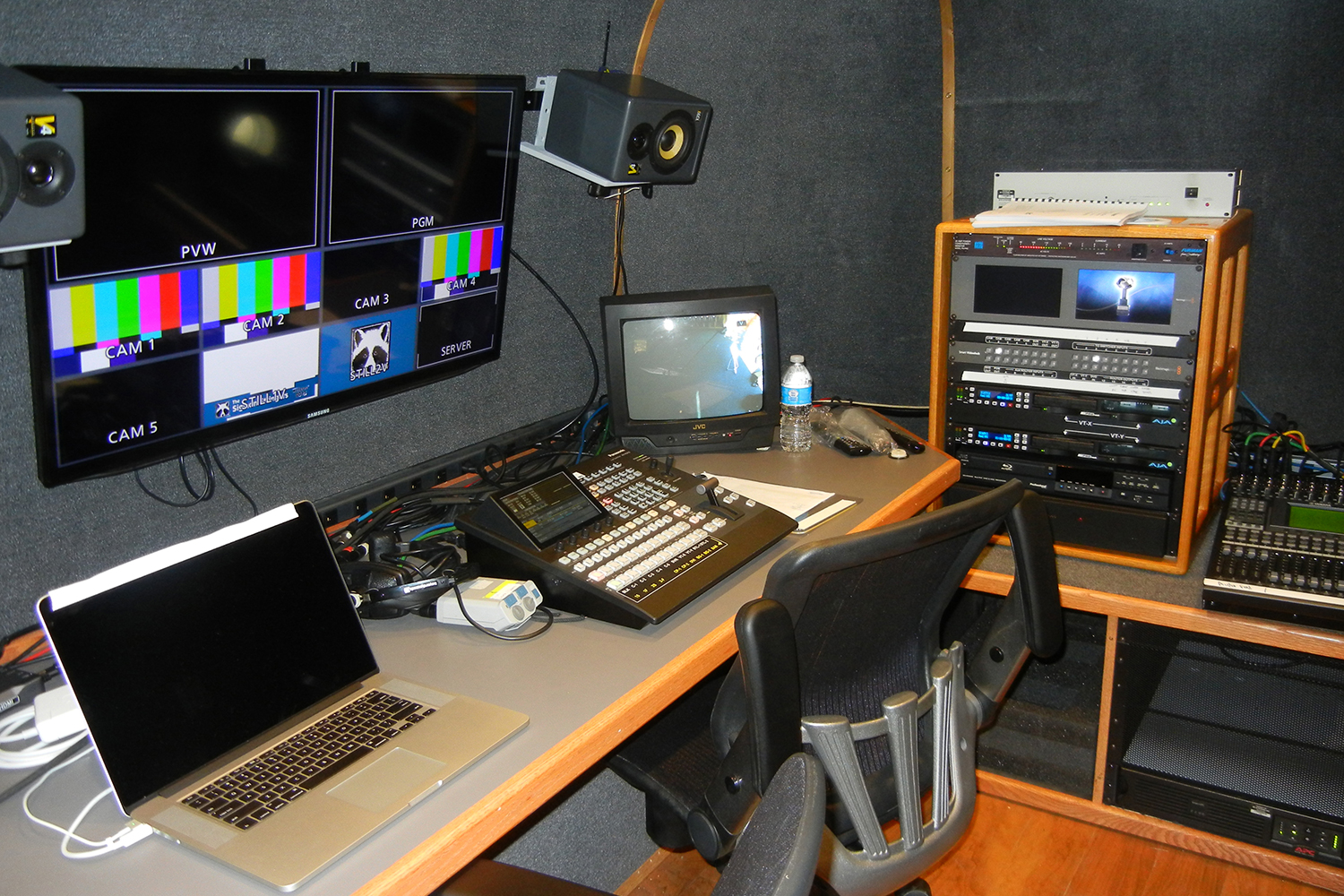 Our camera system consists of Panasonic HE-120 HD cameras set-up for a High-Def 1080i show experience. We can also set-up a 40 foot track system that goes in front of the stage and holds one of the HD Cameras. A Jib set-up can also be added to get the cameras out front. The event can be recorded in HD to our Aja Pro Rack hard drive recorders for archiving and DVD release. Professional Panasonic camera switcher and controller gives the look and feel of a high quality concert video production. Our video package can be used to add custom size HD LED screens or used as a complete turn key video/camera package complete with production trailer.
Check out this short video of the new Absen LED Video Screen. This was shot less than 20 feet away from the screen while streaming YouTube content.